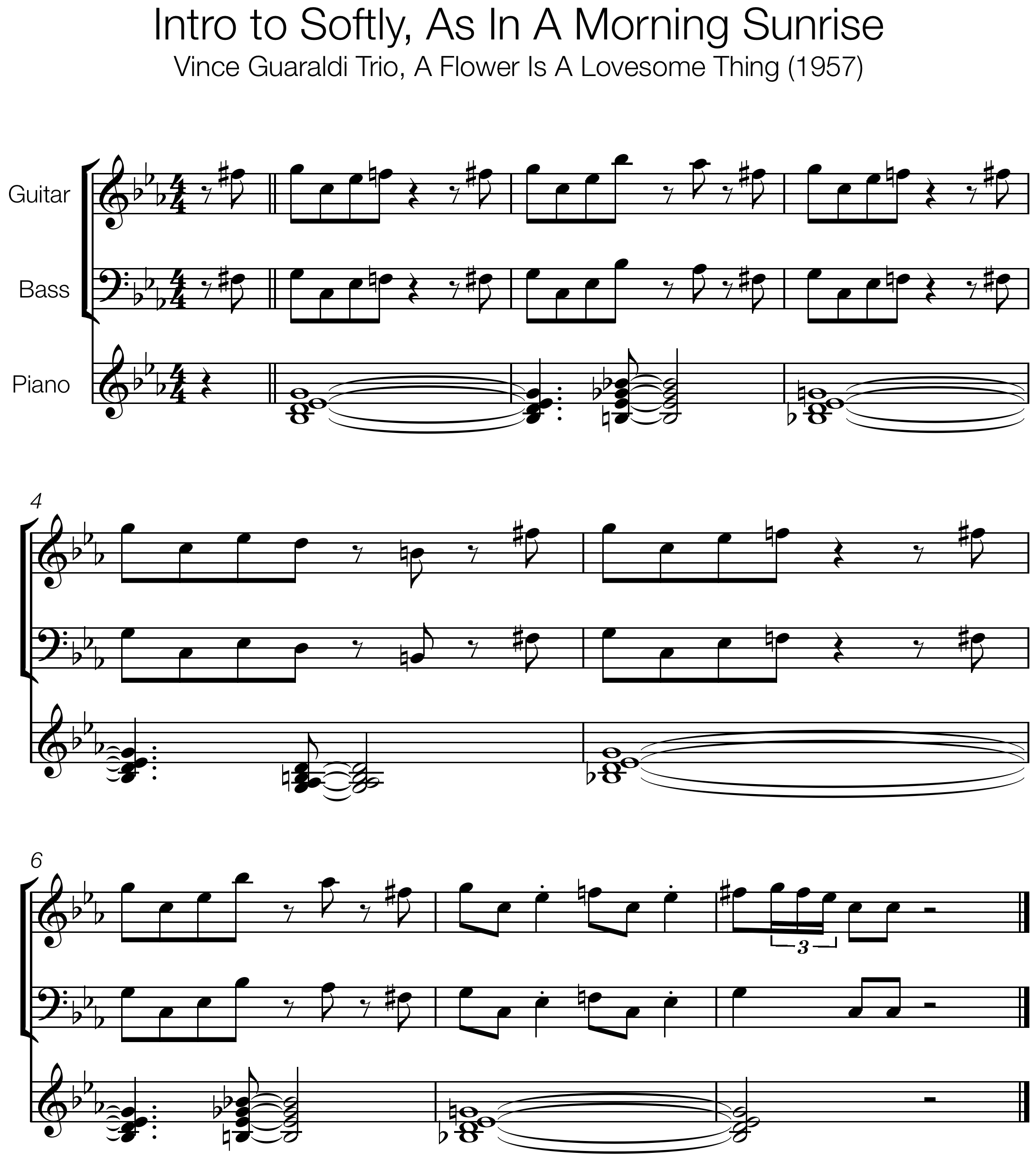 Softly, As In A Morning Sunrise by Sigmund Romberg is a jazz standard commonly played in C minor.
The Vince Guaraldi Trio offers up this tidy intro on the album A Flower Is A Lovesome Thing from 1957.
This would work well as an intro to almost any minor tune with a similar groove, and could also be used as an ending (on the recording there is a studio fade, so we don't know if this group used it).