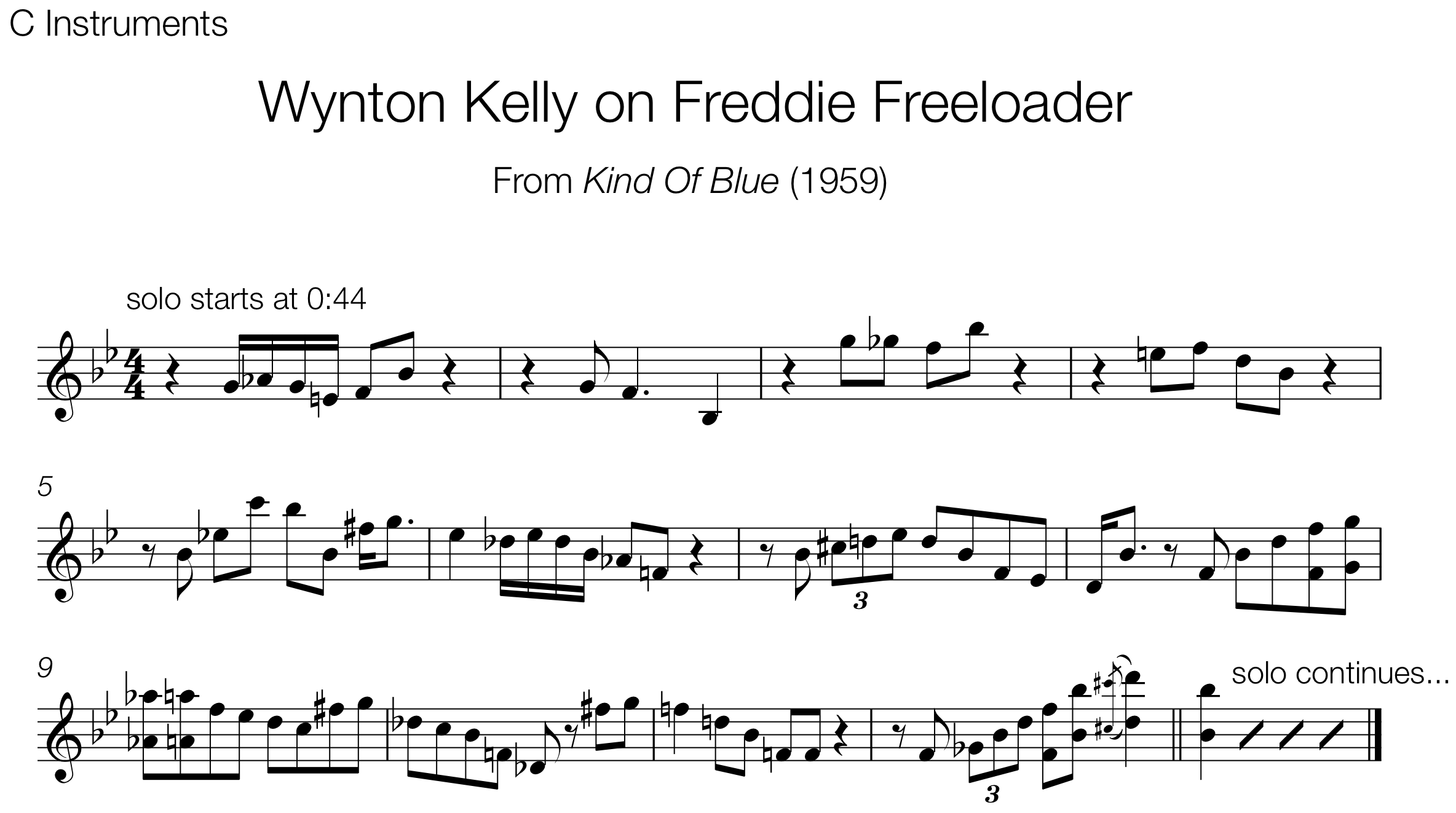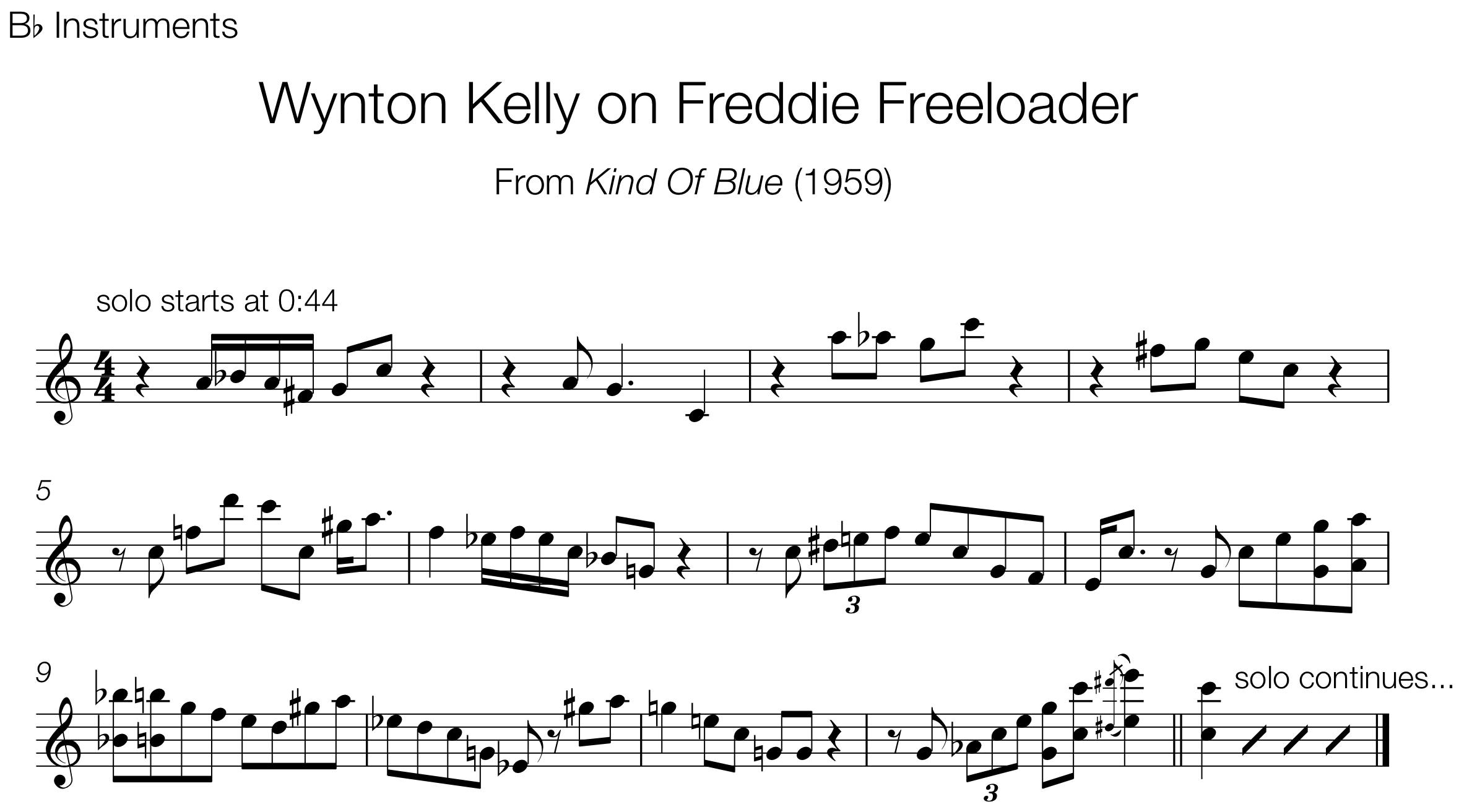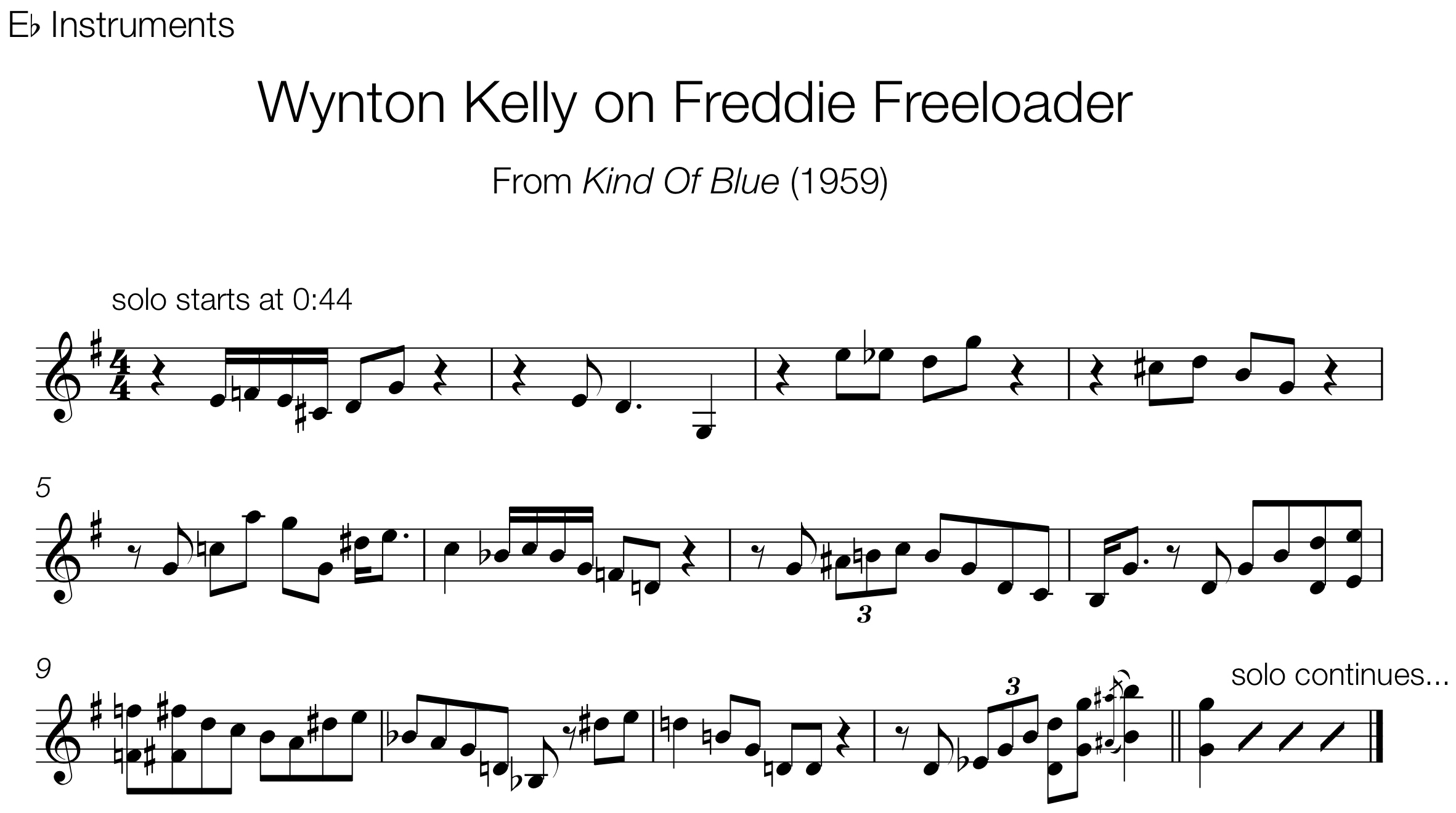 If you are not already familiar with the album Kind of Blue by Miles Davis, do yourself a favor and go listen right now. As one of the most popular and best-selling jazz albums of all time—it went quadruple platinum in 2008—any jazz fan should at least be aware of this great work.
For this Transcription Tuesday, I chose to focus on the first chorus of the piano solo on Freddie Freeloader. While Bill Evans is the pianist for most of the album, this track features the great Wynton Kelly instead.
I love Kelly's touch and bouncy time feel, as well as his melodic blues-based language. Pay attention to the way he uses chord tones as arrival points for the melody.
One of my favorite parts of this chorus is the final two bars. The form is generally based on a 12-bar blues in Bb, with an unusual Ab7 chord in bars 11 and 12. Kelly arpeggiates a Bb major triad over the Ab7 harmony creating a wonderful polychordal sound that can by described as Ab13#11. Once you wrap your ears around how this chord works, you will begin hearing it in countless other tunes that have been recorded since.