Red Garland was the pianist for Miles Davis' group that became known as the First Great Quintet. Stylistically, he is known for his block chord style, but for this week's transcription we will look at an example of his virtuosic 8th-note lines.
The album Relaxin' With the Miles Davis Quintet was one of several albums the group recorded for Prestige between 1956 and 1961. This excerpt is taken from the beginning of Garland's solo on the tune Oleo (a popular "Rhythm Changes" tune by Sonny Rollins).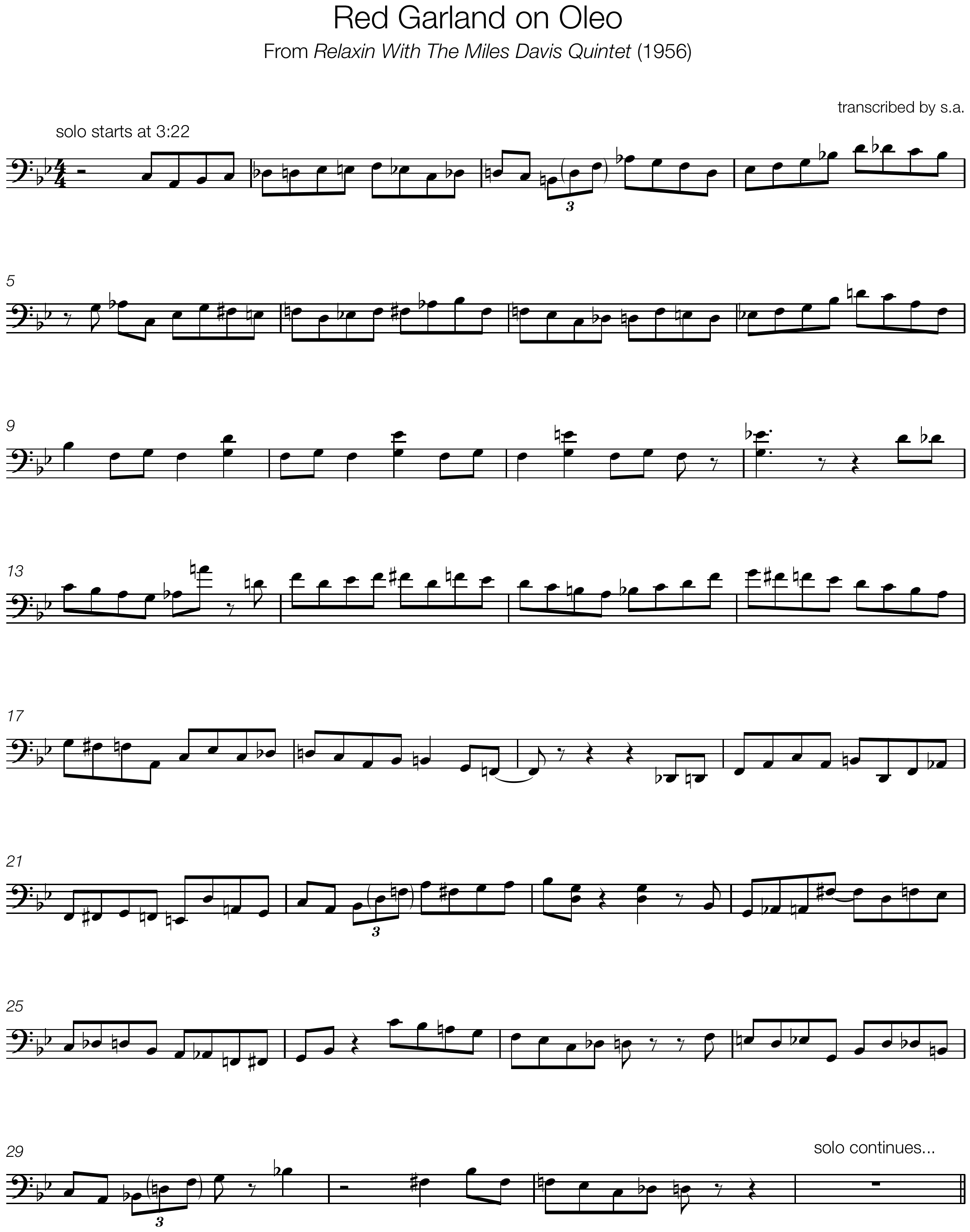 Things to note:
most of the solo takes place below middle C on the piano
frequent use of enclosing chromatic notes. Chord tones are often approached from above and below by chromatic neighbors.
I have placed brackets around a few notes where the connecting notes are not heard clearly and probably not played at the recorded tempo. My instinct is that these are the "intended" notes but the tempo does not allow for them to come out cleanly.
Garland often plays four or more measures of solid eighth-notes without rests, but when he does rest, it feels just right.