I am always on the lookout for tools to streamline my work. I recently discovered Notate Me by Neuratron Ltd that recognizes handwritten music notation and converts it to MIDI, MusicXML, etc.
I tried the free version of the app while transcribing two choruses of blues vocabulary by Richie Powell (younger brother of Bud Powell) on Sandu from Clifford Brown and Max Roach's "Study In Brown"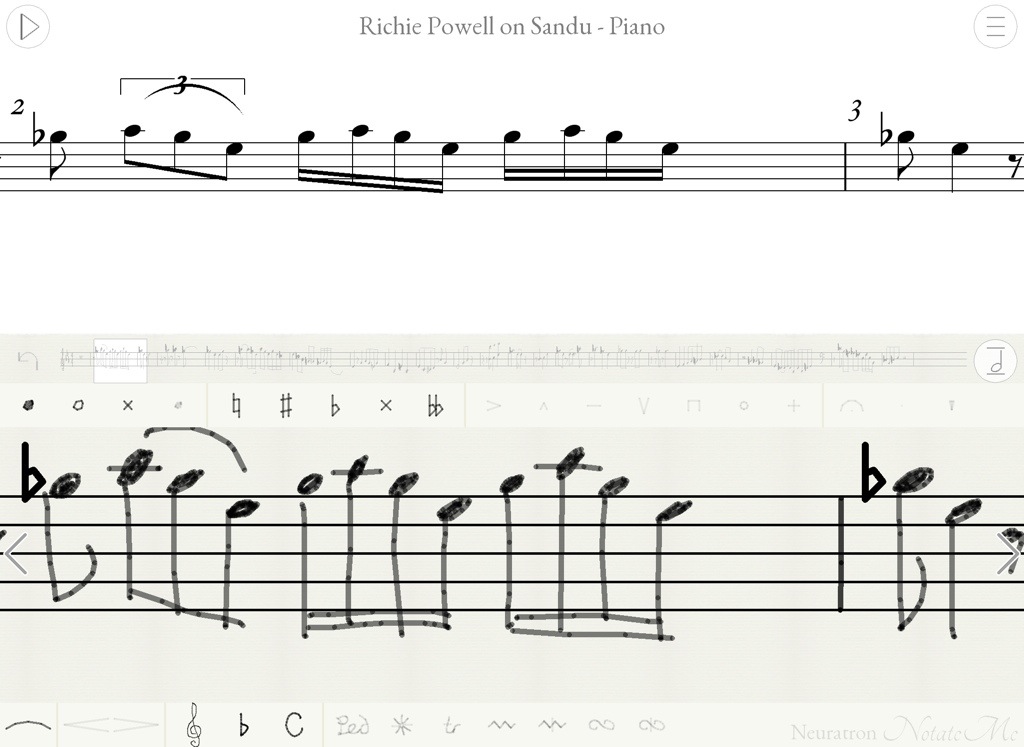 This app comes very close to the vision I had three years ago of being able to jot down by hand a quick melody on my iPhone or iPad and immediately be able to hear back the notes or copy them into a music engraving program like Finale or Sibelius (or Notion on the iPad).
While the recognition is not perfect, I have high hopes for this type of workflow in the future.
As for the music, if you have ever wondered how to use the blues scale effectively, check out Richie's three choruses on Sandu. Only once or twice does he play a note outside the blues scale, but he finds a way to sound fresh on each chorus and build the intensity thought the entire solo. This would be a good first transcription for a beginning improviser.